Product Description
The Gutter Raider™ kit includes 6 interchangeable heads, a specifically designed shovel, and a unique bucket holder.
They combine to make this the most versatile, cost effective and safe gutter cleaning aid on the market.
The Injection moulded parts are made of Nylon 6 with a UV additive as well. The colour of the tools are charcoal. The parts are strong and certainly live up to being a quality Australian Made Product.
The wire bucket hanger has been designed to last. The plastic coating prevents rust and serves to minimise any scratches to the gutter paint work.
The bucket hanger is designed to sit on the face of the gutter, so when placing debris into your bucket it will not spin. This avoids making gutter cleaning any more difficult than it has to be.
The scraper handle and shovel handle both have holes in the end so that when you are not using either one of the tools you can place them on the bucket hanger, keeping your hands free to hang onto your ladder or roof line. This makes gutter cleaning safer and easier.
All these parts can be easily stored with the bag that comes with the set.
Environmentally Friendly
Easy To Use
No Water Required
Fits All Standard Gutters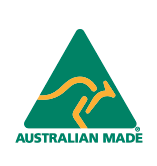 Gutter Raider™ has various heads depending on gutter shape
Shovelling debris froms gutters is so easy with the Gutter Raider™
Gutter Raider™ comes with a unique bucket holder
Head Attachment and Head Rotation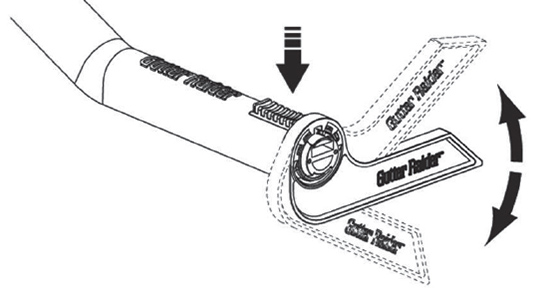 Heads are easily attached in either a left or right hand configuration. Heads also rotate – depress raised button and rotate head to choose a position which most suits your style of gutter.
Handle Action and Shovel Action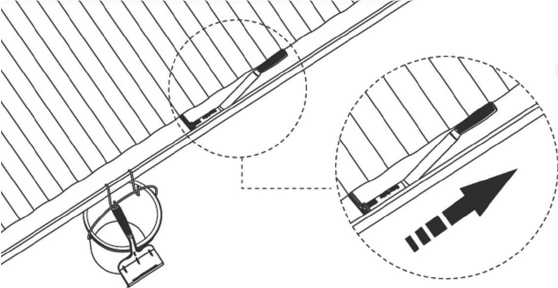 The handle is swept along the gutter to collect debris. The shovel is used to collect debris by placing it at the back of the gutter and scooping outwards. The bucket holder is placed on the gutter edge to support the bucket and tools, providing easy access and a safe environment.
"SUPPORTING THE ENVIRONMENT WITH CARE & GRATITUDE"